I can't believe its nearly 5yrs since we bought our Z1000r2
viewtopic.php?f=7&t=5094&hilit=+z1000r
I got around to starting work on it at the turn of the year and there's a hell of a lot of work to be done. I stripped it to a bare frame and that's just come back from the powder coaters along with various bits of bracketry. I'm sorting throught spacers, brackets and fasteners to see what can be replated and what's beyond saving.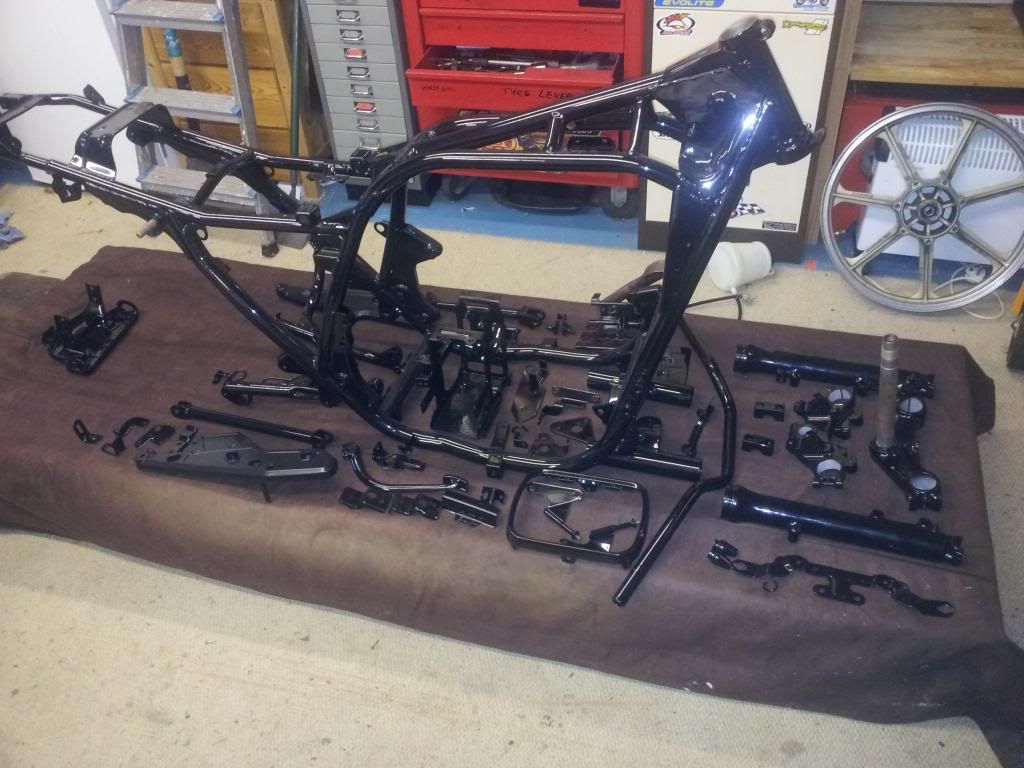 The motor doesn't seem to bad mechanically, but it'll be completely rebuilt with the cases being aquablasted and repainted.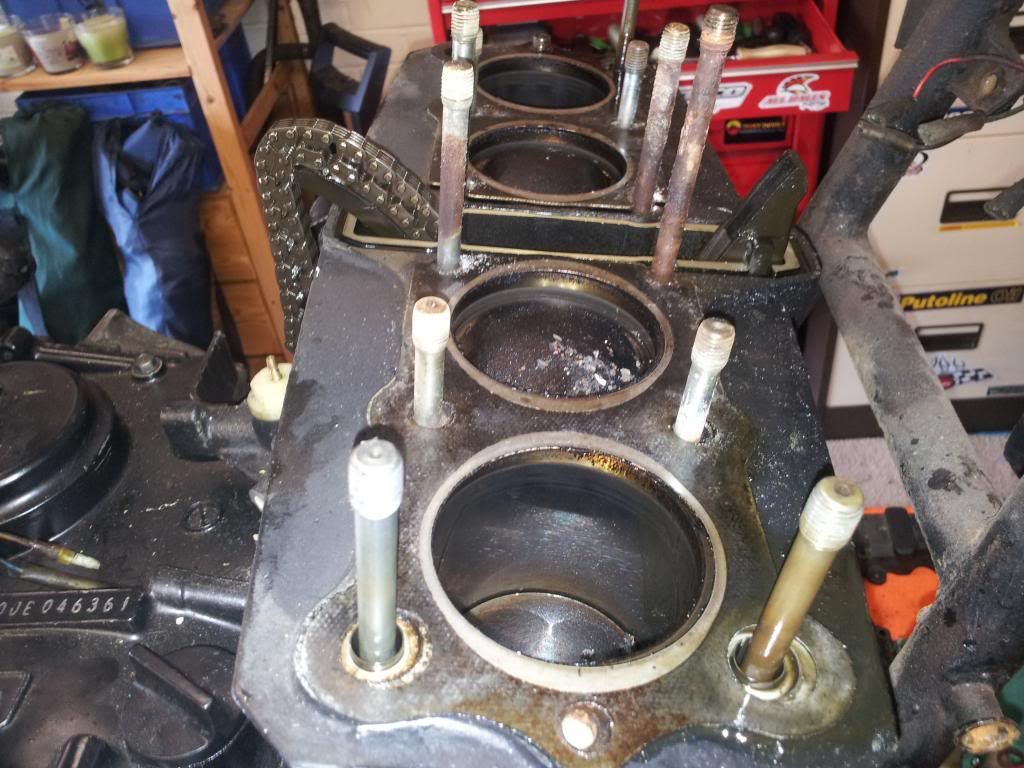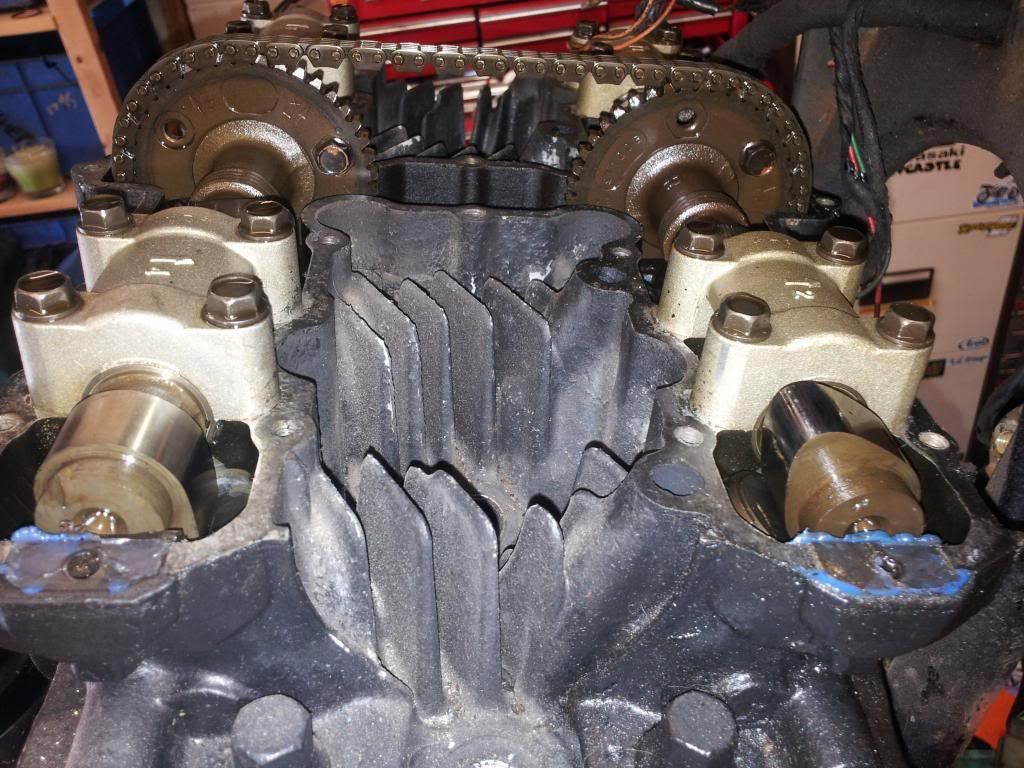 It has a braced swinging arm that I think is a metmachex and want to keep, but it's in a bit of a mess. Inside, the bearing had corroded onto the sleeve so ther're both shagged and on the drive side there is only a nylon/ steel bush arrangement that seems a bit odd. The chaiguard was a horrible stainless aftermarket affair and the mounts on the chainguard and on the swinging arm have been butchered to effect a sort of fit. The chainguard is scrap but I want get the swinging arm sorted out.
So I need to find a nice chainguard and have then fitted properly.
It's going to be green too. Just like Eddie's