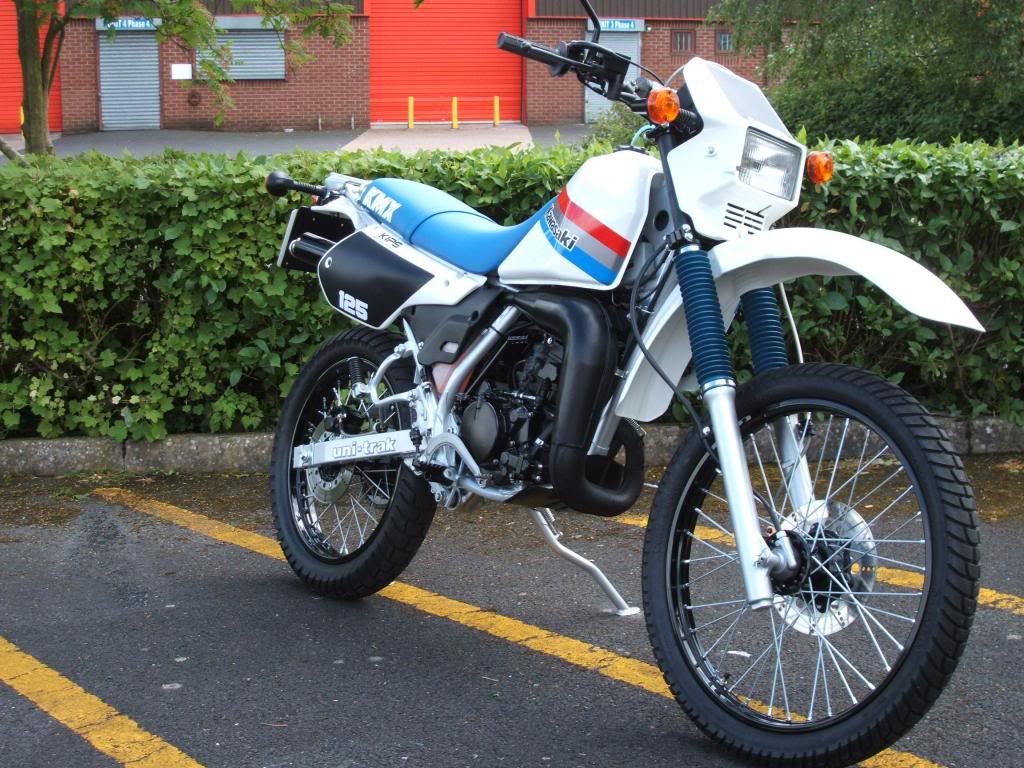 Hi everyone.
I hope you don't mind me joining the forum to show a pic of my project bike, and to ask for a bit of Kawasaki two stroke expertise?
I've had this KMX 125 for just over a year and have been doing a few small bits and pieces with it since.
I never did own a KR1/1S, but back in the late 90's I had a tatty TZR250 2MA, and always wanted a KR1 while I had that bike.
Regards.
Steve.