Tuesday night means my regular visit to the Pitstop Cafe.
It was a bit quiet again tonight (getting darker and colder), but the darker bit was one of the main reasons I wanted to go.
The headlight on my bike is crap, so while I had the fairings off, measuring and making some radiator brackets for John Farley so he can fit a large YFZ450 radiator, I thought I would try and fit an LED conversion. They are a bit bigger than a standard H4 bulb as they have a fan and heat sink that sticks out at the back (I will edit this later and post a photo of the standard H4 bulb and the LED one). I will post some photos and a drawing of the brackets in the right section of the forum.
The LED fitted, it was a VERY tight fit. But I am very pleased with the result.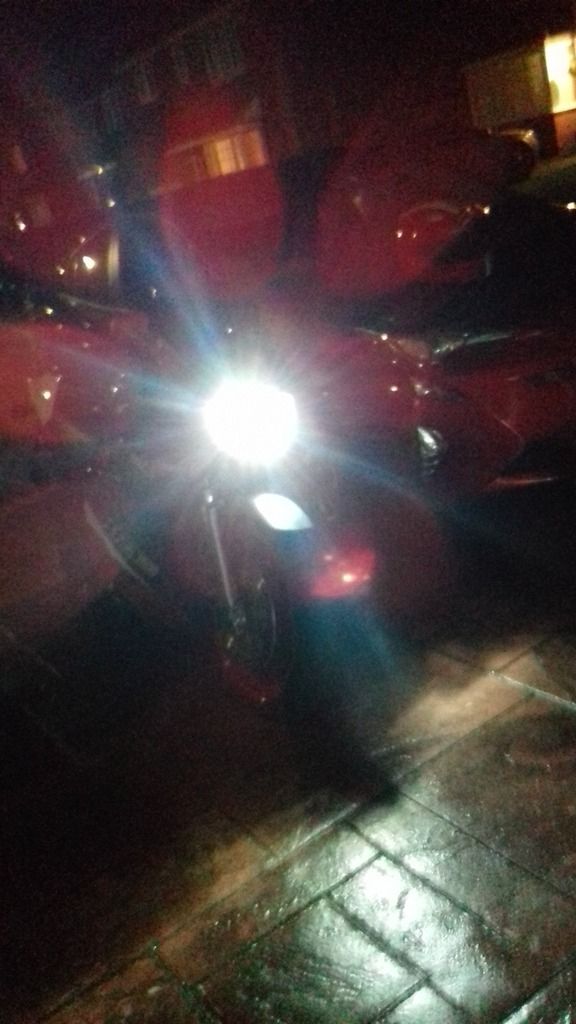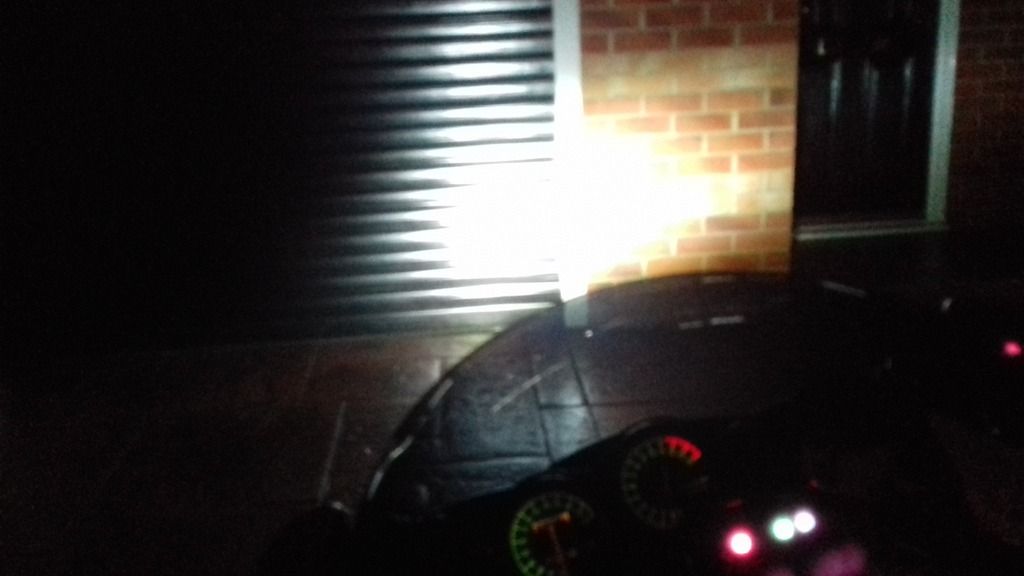 The beam pattern is a bit naff, but the increase in light was massive. The road in front of me was lit up with a very bright white light. I will mess about with the beam adjusters when I get a moment. But I am happy that I can see the road and drivers can see me.
Cheers,
Bernie