I`m doing a scratch build from parts for my current KR1 and I have been giving some thought to footrests...
As new OE parts have been discontinued and used ones are becoming increasingly difficult/expensive to find, I have come up with this solution which uses the major parts of a readily available adjustable rearset kit mounted on custom made adaptor plates which give the same footrest position as the stock KR1 set.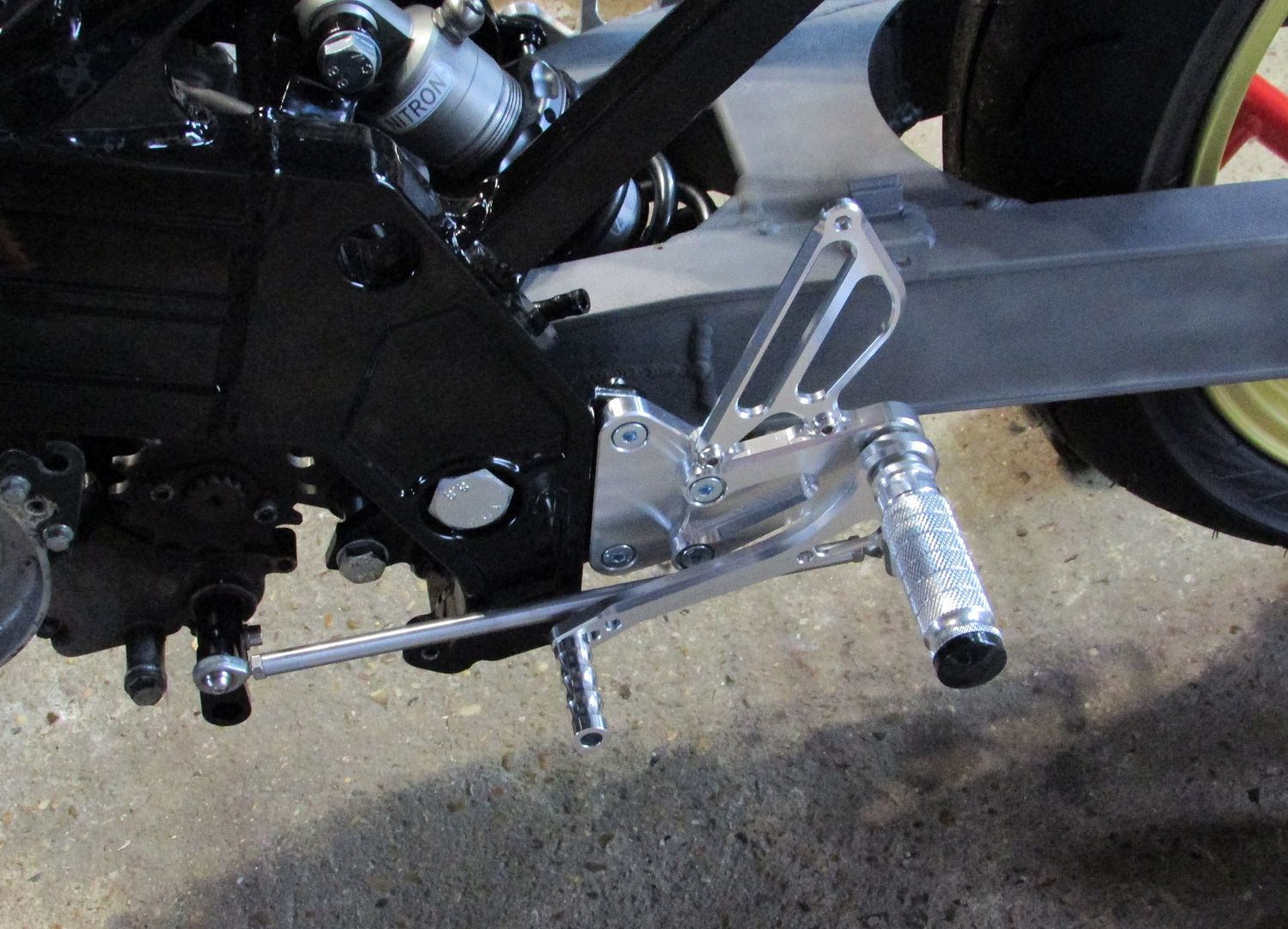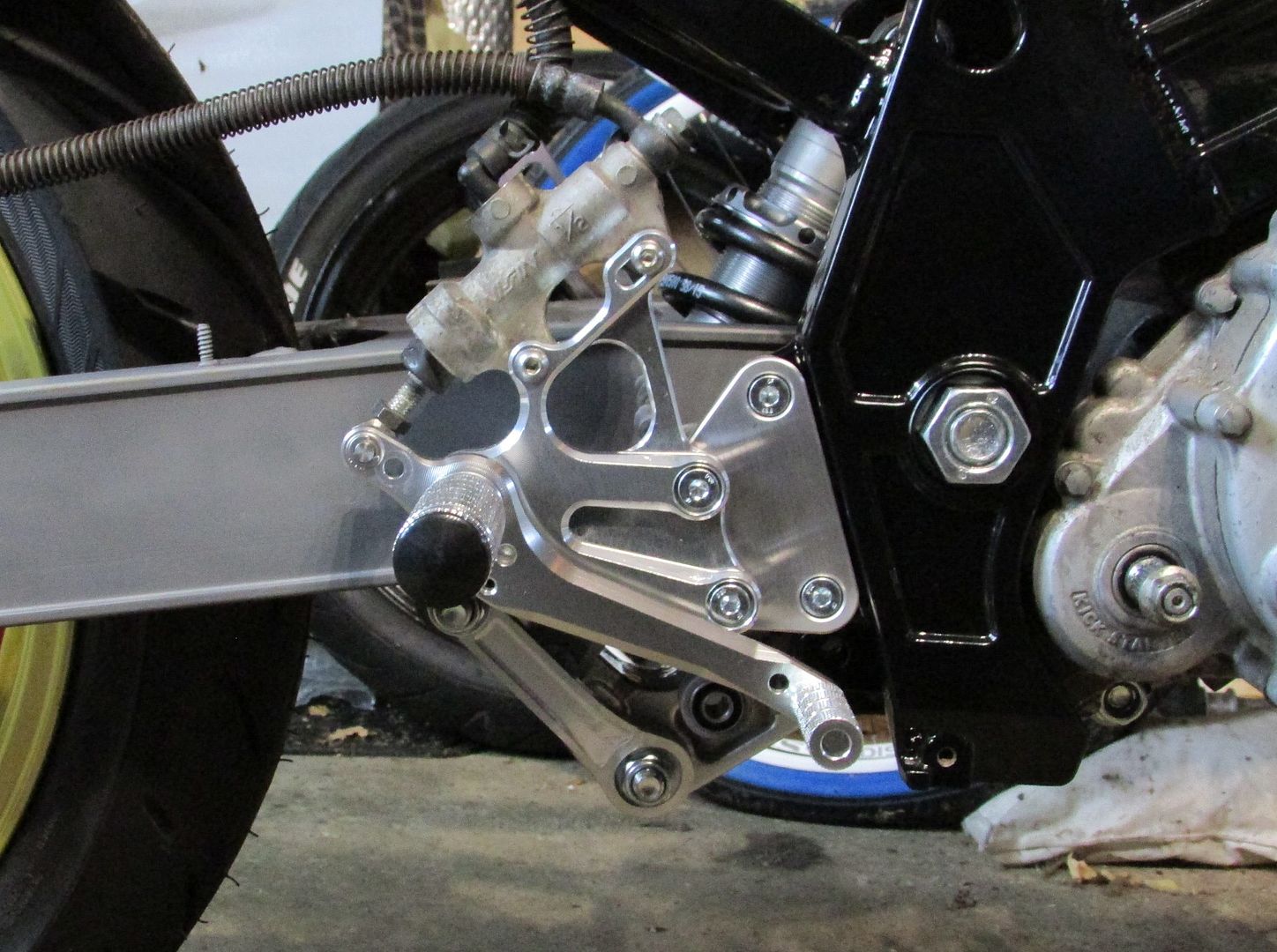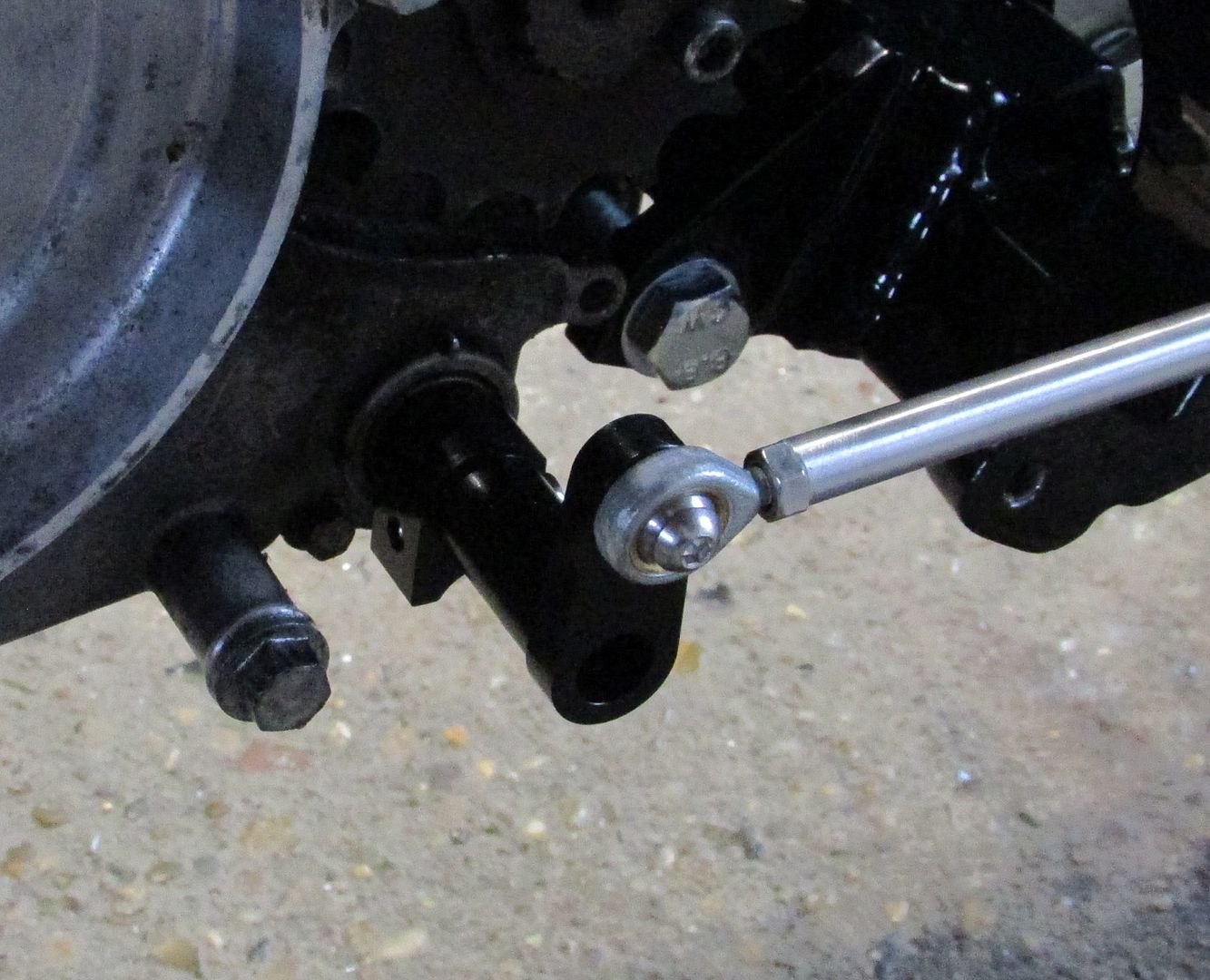 The front arm of the gear linkage comes from a Triumph 675 - it is a readily available `pattern` part.
The heel plate on the left side is the one that comes with the kit but I don`t think that sits too well with KR styling so I will be making a pair of more `square` ones to suit in due course
This is just a first bolt up to see how it looks, ultimately I will probably use a different Nissin master cylinder with a bit less offset (CBR/VFR etc would be suitable and easy to obtain) as I don`t like the angle of that pushrod - also on the agenda is a folding footpeg for the right hand side.
I`d like to know what anyone thinks of this - if there`s any demand I can produce a batch of these kits, either as shown or in a version which has both standard and rearset footrest mounting positions for road or track use.
Rick