I`m not sure if this has been suggested on here before, if so I`ve missed it -
A simple USD conversion for the KR1/1S is to use ZXR400`H` model yokes. These have the same stem dimensions as the KR1 and fit straight on using the standard ZXR bearings and seals - the steering stops are in the right position, the only modification required to fit later model fork legs is to bore the bottom yoke where the legs fit through from 50mm to 52mm - this is a half hours work for any competent machinist.
Once you have bored the bottom yoke you have a front end which will take either ZXR400L forks or, better still, the ones from a ZX636 B1H (2003/4) or C1H (2005/6) model which both use the excellent 4-pad Tokico radial brake calipers. The fork legs from the ZX636 are the correct length to match the KR`s chassis geometry.
The combination of components that I`m using in my build is C1H fork legs, calipers and discs with a B1H wheel (interchangeable with the later model) which is a 3-spoker and matches my RGV VJ22 rear pretty well. Handlebars and radial master cylinder are from a late model GSXR600 and I`ll be using the mudguard from a ZX-10R as it is smaller and less clunky looking than the ZX-6R unit. I have modified the forks to suit the lighter bike by changing the springs for stock RVF400 NC35 ones (which drop straight in) and the oil for 2.5W instead of 5W.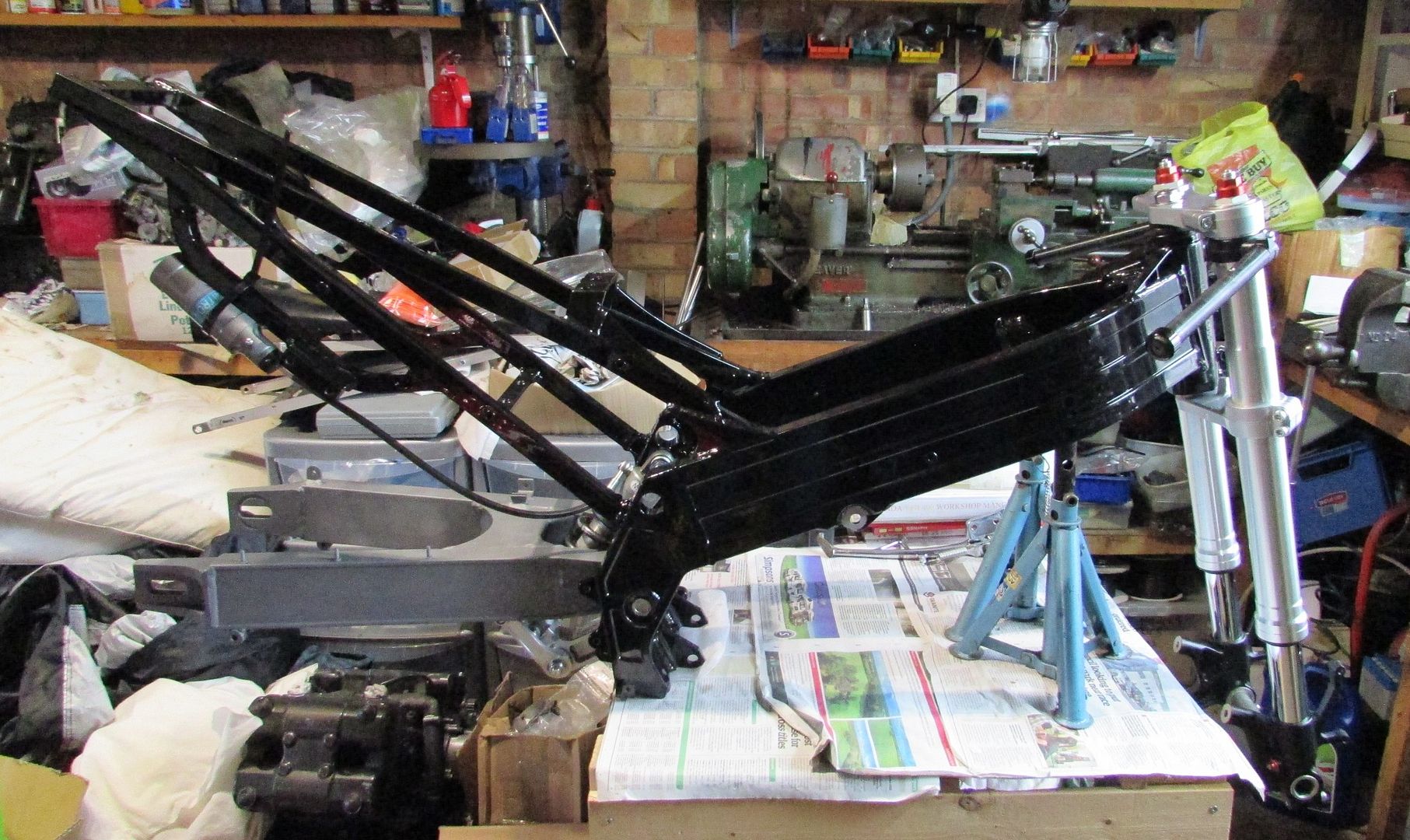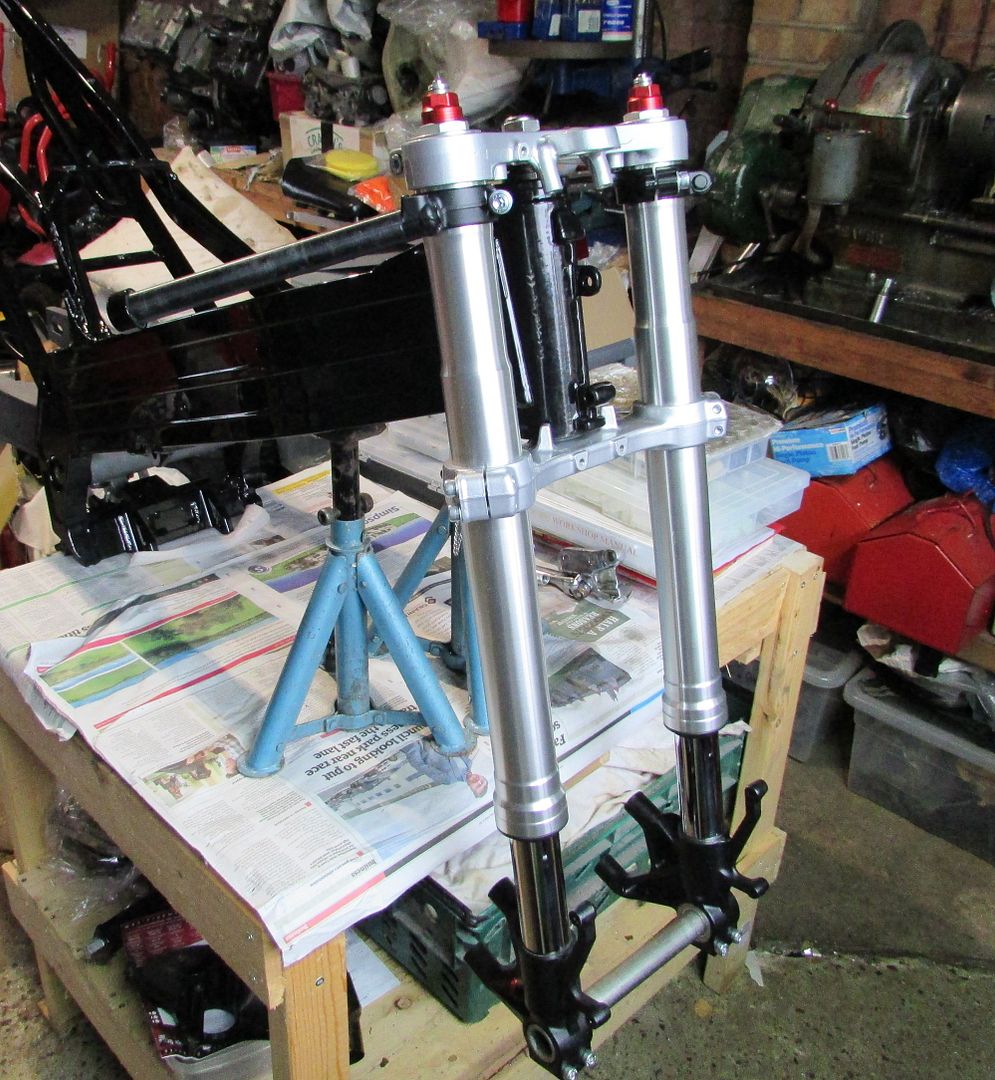 I`ll post more photos as I get further on with the build...
Rick