The only thing I really can't get on with on the KR is the front suspension. The roads around me are pretty rough and it's very harsh, then riding on a track day and I can't seem to get the sort of feel I want so decided it's time to change things. Problem is I want to keep everything as standard as poss so I reckon it should be possible to drop h***a NSR250SE (MC28) fork uppers into the KR1S legs. They're both 41mm, similar weight bikes. MC28 SE & SP are Showa forks with cartridge dampers with adjustable rebound, and generally much better quality than the standard KR forks, I've ridden plenty of h***a with them and they give a great ride and feel.
Anyway I've got the bits I need. Checking the original forks side by side the NSR forks are shorter, the initial movement is softer but the progression is harder so at the bottom of the travel they are stiffer than the KR. Travel length of both forks is only 8mm different so no problem with that.
So I've stripped down both forks. So far so good. The biggest differences I have to get around are that the NSR fork tubes are shorter than the KR. With the new setup assembled the visible fork length above the fork leg top is 13mm shorter. The second issue is the bottom damper bolt, on the KR it's a 14mm thread and on the h***a 8mm. How 2 manufacturers can come up with such a massive difference in the req'd size of that bolt I've no idea!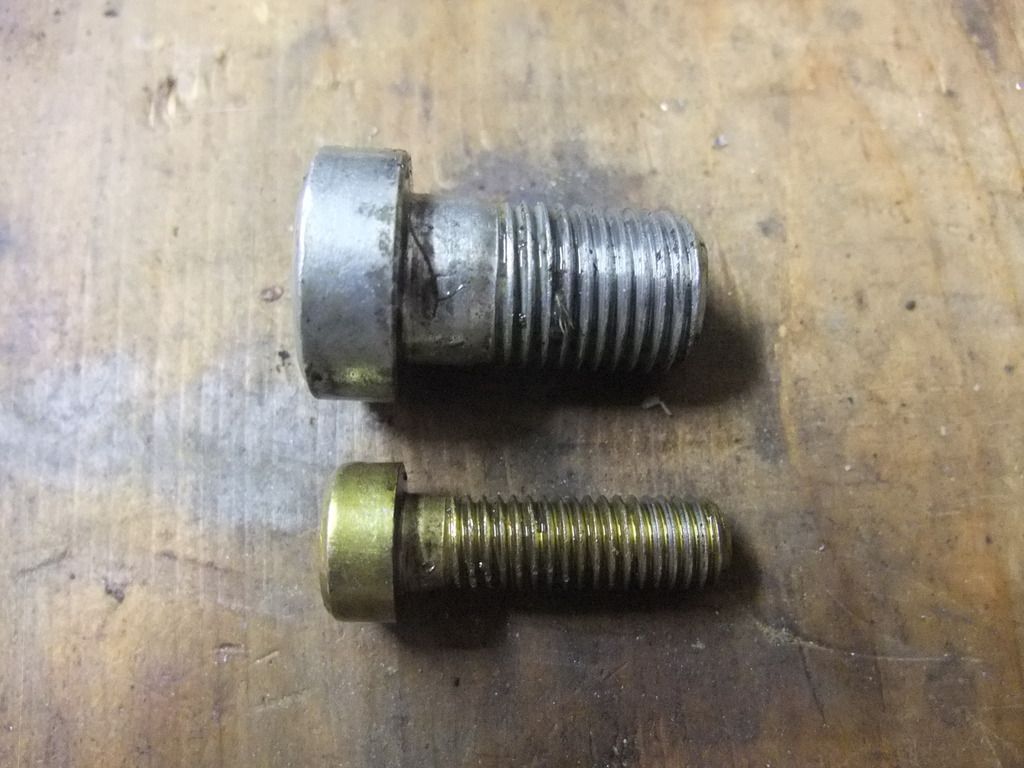 As I see it the way around both of these problems is to make a 13mm thick adapter plate to sit between the bottom of the NSR damper and the KR fork lower. The plate is easy, the bolt is a bit harder. I think I'm going to have to get a bolt made that looks identical to the KR std bolt, but steps down to 8mm to screw into the damper. I'd like to have been able to remachine the KR bolt but with the adapter plate in it'll need to be approx 13mm longer. That aside though I'm getting the plates made and as soon as I can sort the bolts they'll get built up for testing.